Companies will allocate more or less budget in 2021?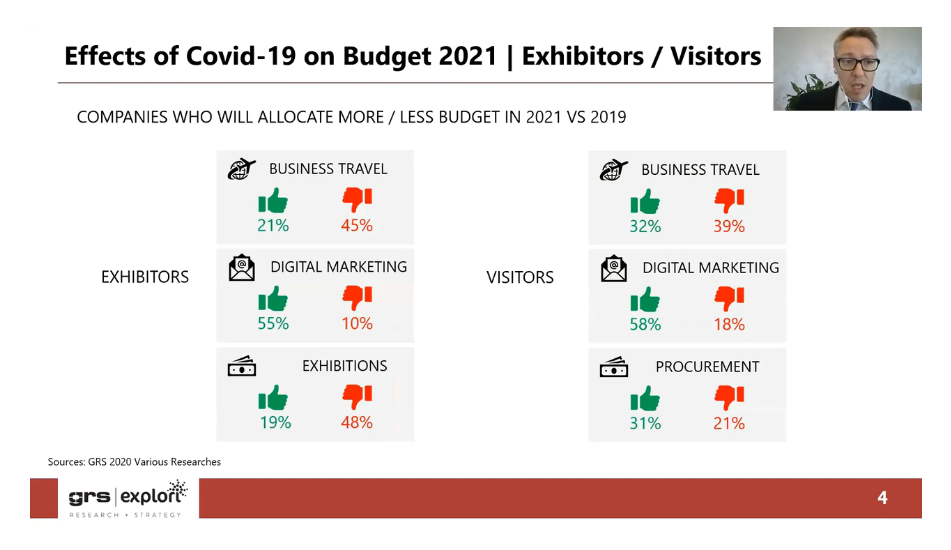 In this slide, we see there will be a strong reduction in business travel and exhibitions instead most of the companies will increase the budget allocated in digital marketing.

From the buyer's point of view, we see that in 2021 there will be much more budget allocated in procurement compared with 2019.

*Sources: Grs 2020 various researches

This is the starting point and 2021 seems a year not easy for our industry, so it's essential to develop and innovate the way exhibition organizers focus on clients' needs.
If you want to discover a strategic approach to customer-centricity, check out this course