Data Science, and the associated fields of AI and Machine Learning are skills which every organiser needs to understand the potential of and use selectively going forward to grow their shows.
In this short course your tutor Mark Parsons, shares with you:
what Data Science is all about;
what types of problems Data Science is good at solving (and also what it is not good at solving);
what sort of tools might be useful to get up and running;
where to go next to learn more.
While the subject matter is complex, this is not a technical course in any perspective - it is designed to help those who run businesses or need to make better decisions understand the art of the possible.
The goal is to inspire and help organisers understand the art of the possible. Our no nonsense approach is designed to cut through the hype.
Throughout the course frameworks are used to put ideas into context and cut through jargon. Real world examples and use cases are used to highlighted throughout to enable decision makers realise the potential of Data Science.
The course is 100% dedicated to the events industry and taught by an industry insider who has built a data science business which works with organisers worldwide.
Enroll and in less than an hour you'll understand what data science can be used for and come away with some potential use cases for your own exhibitions.
Want to check out a free preview lesson? Click Here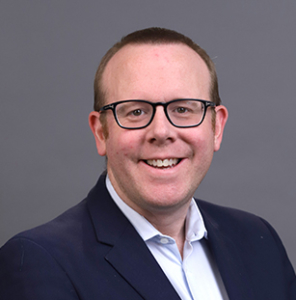 Mark Parsons is the Managing Director of Events Intelligence, a big data business which uses machine learning to understand the similarity between companies and find new exhibitors at scale, helping event directors grow their shows. For the last five years he worked with the strategy and deal teams at major organisers delivering data-led origination tactics. Prior to founding Events Intelligence he worked at UBM running their M&A pipeline.
He is a Chartered Accountant, holds an Executive MBA from London Business School, and a MSc in Data Science and Business Analytics from NYU Stern. He lives in central Milan